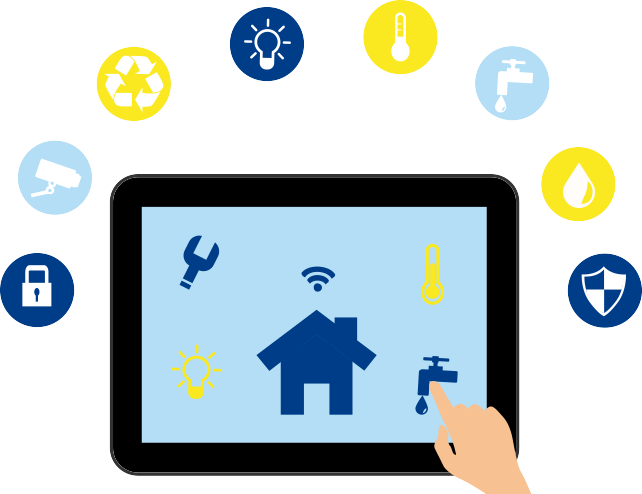 Tenant Information
606 Realty has a complete set of tools to make your stay with us more rewarding. By logging in through our Tenant Portal, you can pay your rent, check your statement, request a service call, even give us feedback. It's fast, easy and secure.

Rental Policies
606 Realty is in the business of renting apartments and does not discriminate on the basis of race, color, creed, national origin, marital status, age, sex, source of income, sexual orientation or any other form of discrimination prohibited by law.
Q: Viewing a Unit
A:
Vacant Unit: Units can be viewed by appointments.
Occupied Unit: Typically, an occupied unit can be viewed with 48 hours' notice to the current tenant.
Q: Requirements
A:
Each adult 18 years old and older must complete a Rental Application.
Failure to complete the form completely or accurately could delay or preclude the processing of your application.
At the time of submitting your application, a processing fee of $70.00 per application and the first month's rent must be paid in cashier's check, money order, credit/debit card. The application fee is NON-REFUNDABLE. Note, the second month will be prorated, if applicable, as noted below.
It will take approximately 2 working days to process an application.
This time may be longer if the application is incomplete or references are difficult to contact. Applications are reviewed on a first-come, first-serve basis. Incomplete applications are not reviewed until all the information requested has been provided. If an applicant's first choice is not available, the applicant will be considered for other units at no additional charge for up to 30 days from the date the application was originally submitted.
Based on your credit score, employment verification and prior landlord references, your application will either be accepted or rejected.
Q: Rental Qualifications
A:
Amount of Income reflects the ability to pay the monthly rental obligation. In some cases, a third-party guarantor may be necessary.
Employment: The length of time at a job, and/or the stability of the other income sources will be considered.
References: We check previous rental references. If we receive poor references, we may deny the application.
Credit: We check the credit history of all adult applicants.
Q: Approval
A:
Applicants will be notified by phone as soon as the application has been completely processed.
Rent begins upon occupancy or within three (3) days of approval, whichever comes first.
Before you move in, the following must be completed:
All residents and/or third-party guarantors are jointly and severally responsible for all charges incurred under the terms and conditions of the rented apartment.
Pro-rated rent is calculated by dividing monthly rent by the number of days in the month at issue, which is then multiplied by the number of days occupied in the second month.
Q: Moving-In
A: We're glad you've decided to reside in a 606 Realty managed property. Below you will find information to facilitate your move. If you need additional information, please contact us at 773-205-8300.
Q: Contact the Utility Companies
A: The first thing you should do after signing your lease is to contact the utility companies! Peoples Gas often takes 10 to 12 days to turn on the gas. This can present a real hardship in the winter.
https://accel.peoplesgasdelivery.com – 1-866-556-6006
https://www.comed.com – 1-800-334-7661
Q: Check-In Appointment
A: Please NOTE that your Move-In Time begins at Noon on the Lease start date. Let us know the date and approximate time of your intended move so we can assist you. Some properties have gated outdoor parking lots. Even if you are not renting a parking space, we can plan for you to enter through the parking entrance, thereby avoiding the problem of finding parking for your moving vehicle. You MUST use the rear entrance of the property for moving-in and moving-out.
Q: Renter's Insurance Information
A: We recommend that all residents purchase renter's insurance. The landlord is not responsible for damage to residents' personal property. Renter's insurance provides you with coverage for loss, damage, or destruction of your property. It also provides coverage for additional living expenses you may incur if the apartment becomes uninhabitable. Renter's insurance can also protect you from any liability claims resulting from your own activities. For example, if your negligence causes a fire, you may be held responsible for the damage to the property of others. Similarly, if a guest were to have an accident in your apartment, you could be personally responsible for the guest's injuries. Please consult with an insurance agent to review your personal needs.
Q: Internet & Cable Television
A: All 606 Realty managed properties do NOT allow for the installation of satellite dishes on or around the property. You could be responsible for damages caused by the installation of a satellite dish.
Q: Parking
A: Residents who rent parking spots are required to park in their assigned spot and to have the parking placard clearly displayed in their vehicle at all times. Replacement of a lost parking placard will result in a charge of $50.
Q: Smoking
A: Smoking is NOT allowed inside any of the units or common areas. All 606 managed properties are nonsmoking.
Q: Tenant Lock-Out Fees
A: If you lose your keys and are locked out, there is a $75 charge for service during business hours. If you need lock-out service after business hours, there is a minimum charge of $100 plus the cost of a locksmith if one is required.
Q: Trash Removal
A: Trash removal companies charge extra for items left outside a dumpster. If you leave items outside of the dumpsters, you will incur the actual charge incurred by 606 Realty for their removal.
Q: Moving-Out
A: We hope you enjoyed your stay at the property and want to help you accomplish your move-out smoothly.
Please NOTE that your lease expires at Noon on the last day of the month reflected on your lease. This means that the unit must be clean and all of your belongings and personal effects must be removed from the unit by 12:00 p.m. on the day of your move-out. Check your lease or call management if you have any questions when your lease expires.
Once we receive notice of your intent to move, we will begin showing your apartment to prospective tenants. We will phone ahead to notify you of the showings, but we ask that you please provide us with your preferred contact information to avoid any miscommunication.
Please make sure your apartment is clean during this time, as a cleaner apartment will rent more quickly and with fewer showings. Apartments are typically shown between 9:00 a.m. and 8:00 p.m., Monday through Friday and 9:00 a.m. to 6:00 p.m. on weekends. You are required to put your pet(s) in a secured area of the apartment when given notice that a showing will be taking place.
Your lease expires at Noon on the last day of the month reflected on your lease. This means that all your belongings and personal effects must be removed from the unit by 12:00 p.m. on the day of your move-out. Check your lease or call management if you have any questions when your lease expires.
As required in your lease, you must leave your apartment in clean and undamaged condition. If you do not have time to clean your apartment, we suggest you hire a professional cleaning service. If your apartment is not clean and/or damaged, the actual costs for cleaning and repairs will be billed to you. Your account will be placed in collections with a professional collection agency for any unpaid damages and charges.
In order to avoid any misunderstanding, we ask that you call Management to schedule a walk-through of your unit for a final inspection. The walk-through should take place the morning that you will be vacating the apartment.
It is your responsibility to remove all your personal items from the unit and dispose of them properly. When using garbage bins or dumpsters outside the building, you must make sure that all bags and items fit inside the bin or dumpster. If you overfill the bins or dumpsters, you will be charged the actual cost we are charged for the overfill. It is your responsibility to dispose of any oversized items, such as furniture and large boxes. If you fail to dispose of any oversized items, you will be charged the amount that we are charged for their removal.
If you have painted your apartment during your tenancy, you must repaint all walls in the original paint color prior to your move-out to avoid being charged for primer and painting.
Please remove all window treatments, shelving, and decorations you installed upon your move-out. If you have any questions about this, please notify your property manager immediately to avoid any issues.
All moving activity MUST take place through the rear entrance and back stairways of the building. Failure to do so may result in charges for damage to the property. If your building has an elevator, please contact the Manager for scheduling and using the elevator for a move-out.
You are responsible for scheduling the shut off of your utilities (electric, gas, phone, cable, etc.) as well as any automatic rent payments.
Leave all entry, mailbox, gate, basement and storage keys on the kitchen counter. You are required to leave an equal number of full sets of keys for each named person on the lease. Failure to do so will result in a $150 charge for missing or incomplete sets.
We ask that you leave your front door unlocked when you depart so our crews have easy access.
Please email your forwarding address to the Manager of the property.
606 appreciated the opportunity to serve as your property manager and wish you all the best.
Q: Subletting/Reletting
A: In the event of a life changing event and you need to consider moving prior to your lease expiration date, you have the following options to choose from. 
Please note that in all situations we need the sublettor or relettor to fill out an application and pay an application fee of $70 per adult here.  Upon application approval we will need the first months rent paid and a non-refundable administrative move in fee of $350 per adult, and $250 pet fee per pet (if applicable). 
You have the legal right to sublet or re-let your unit. Your legal right to sublet your unit is outlined in your apartment lease. Your lease would still be your obligation and you are still responsible for the remaining lease term, including any rent due and compliance with the rules and regulations by the sub-lessee.
If you are not interested in subleasing, we do have other options that you may wish to consider. You reserve the right to re-let your unit and agree to reimburse the cost for all advertising and leasing costs. From past experience, these costs normally are an amount equal to, and NO more than, one month's rent. By paying this cost, 606 Realty will attempt to re-let your unit. There is no guarantee that 606 Realty will be able to re-let the unit in any specified time period. Choosing this option does not guarantee that your unit will be rented, but that it will be professionally marketed and shown. The re-let expense described above is in addition to your normal rent due. Once a tenant is found, you will be notified and the logistics of moving you out and the new lessee in will be discussed in more detail. You will, however be obligated to vacate the unit by NOON on the day prior to the new lease start date. If 606 Realty cannot re-let your unit, all costs paid by you for adverting and leasing the unit will be refunded to you.
Another option you have if you are in good standing, that we are not obligated to offer, is that 606 Realty will consider to allow you to find your own replacement lessee. If you show your own unit and find a qualified tenant and the property does not incur marketing costs, we will be happy to enter into a new lease with the person you found and to terminate your lease. There is a $150 re-let fee that is due and in return we will terminate your lease agreement and enter into a new lease with a qualified and approved applicant. To help you do this, feel free to call the office and we will share our marketing strategies with you. If you take this option and are successful in obtaining a qualified lessee, you will be released from your liability under your lease once the new lessee executes the new lease and pays the first month's rent and move in fees. This offer is also based upon your agreement that the unit will be in a clean and undamaged condition when you move and the prospective tenant passing our credit, employment and landlord verification process. If you choose this option, please contact your property manager if you need a copy of our lease application and to coordinate submittal and processing of any potential applications.
Please note that unless agreed upon in writing with your property manager, your unit will not be painted or cleaned for the new resident. It is your responsibility to have your unit in a good and clean condition for the new tenant. Therefore, the new lease will state that the unit is being taken in "as is condition." Please share this information with your applicants.
Also, please be aware that any unpaid rent, late fees or damages left on your account remain your responsibility and if left unpaid will be placed with a professional collections agency.
Please feel free to contact your property manager if you have additional questions.
Q: Can you hold a place before I apply
A: No, a fully completed application is necessary.
Q: Do you take security deposits?
Q: Are there administrative fees and move-in costs?
A: Yes, we charge an application fee and a move-in fee.
Q: Are there administrative fees and move-in costs?
A: Online, in-person, by check or over the phone with a credit card.
Q: What about Fluffy?
A: Depends on the owner and the property.
Q: I want to move, but my roommate wants to stay. What can I do?
A: Your roommate can apply to have a new roommate added to the lease. You can download our application here.
Q: My lease expiration is near, and I want to stay. What do I do?
A: We will automatically send you a lease renewal option approximately 60-90 days prior to your lease expiring.
Q: Who is responsible for paying repairs & maintenance requests?
A: Typically the landlord, unless damage was intentional or due to neglect.
Q: What do I need to do to move-in?
A: Schedule your move and follow our move-in procedures.
Q: What do I need to do to move-out?
A: Schedule your move and follow our move-out procedures.